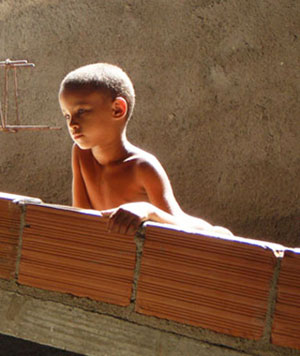 "Is this not the kind of sacrifice God has chosen…to provide the poor wanderer with shelter…and to not turn away from your own flesh & blood?" Isaiah 58:6&7

We believe that all people deserve safe, efficient & inspiring structures regardless of their ability to afford an architect. Also, quality design does not create additional costs. Our local & international projects have proven that a well-designed building can be affordable – literally saving millions of dollars. Through innovative design, limited resources can be multiplied towards serving people and demonstrating God's love.

As the non-profit organizations grow, they require structures that will best facilitate their mission. 100 Fold Studio allows for these groups to obtain buildings customized to their needs they could not otherwise afford. 100 Fold Studio guides these visionaries through complex design decisions, so they may focus on their outreaches and make wise decisions for the future of their organizations. 

""The efficient design strategies allow for us to take more resources to developing countries where people are in desperate poverty & 2.74 billion people have yet to experience the love of Jesus Christ."
Daniel Roberts, Vice President of Finance – Vapor Sports Ministries
"100 Fold brought design & development knowledge where most critically needed for the future of our ministries here in Cambodia…we would not otherwise been able to afford their services."
Garth Gustafson, Director – University of the Nations | Battambang, Cambodia
 
"What if you were able to invest in every individual in every missions training class and in every outreach of an entire ministry for the next twenty or thirty years? That's what 100 Fold is doing by restoring our ministry's buildings…it's a great investment!" 
Andrae Braun, Director – Youth With A Mission | Turner Valley, Canada
 
"We greatly appreciated the professional drawing, helpful service & cost effective work provided by the 100 Fold team.  John & his crew did a great job and the impact is being felt all the way to Africa."
Micah McElveen, President – Vapor Sports Ministries
 
"A traditional architecture firm is limited to 3 pro bono projects. Through 100 Fold, we can design 30+ projects a year in developing communities. Your giving impacts tens of thousands of lives. It's an exponential investment."
John Hudson, Founder & Architect – 100 Fold Studio
100 Fold Studio is a 501(c)(3) non-profit architecture firm & NCARB-approved community-based design center. All content © 100 Fold Studio.