Winter Studio is a summit for Christian architects and design professionals held in beautiful Northwest Montana.
March 12-15, 2020  |  Whitefish, Montana
Learn to incorporate faith-based, collaborative approaches into your practice to meet the needs of local and global communities. Be encouraged in your life and work through lectures, devotions, and group discussions.
Architects from around the nation will share perspectives on faith, design, service, leadership, and collaboration. Learn about the mission of 100 Fold Studio and partnership opportunities. Enjoy winter scenery and a weekend of fellowship. 
Your 2020 is full of commitments.
Why should you come to Winter Studio?
"Architecture is so much more when you are doing it together… We are about being a constellation more than any single luminary."
—James Andrews
FIND SPACE FOR CREATIVITY
It's good to get out of the office and disrupt routines in order to hear from God in a beautiful setting, explore new ideas, and cast vision for the year!
BE ENERGIZED BY LIKE-HEARTED INDIVIDUALS
Connect with a community that understands your passion for Jesus and design, share professional challenges and best practices, and be encouraged.
EXPLORE CURRENT ISSUES IN ARCHITECTURE
Participate in breakout sessions to discuss homelessness, sustainable design in developing communities, pro bono work and short-term mission trips, and inter-firm collaboration.
GROW IN YOUR FAITH 
Be inspired in your life and work to serve others and demonstrate the love of Jesus through architecture.
EARN AIA CEU'S 
There are three steps to attend: register for Winter Studio, pay your fee, and book your room at Whitefish Lodge.
CEO and Partner Rate: $1,100 + Room
Licensed Architect Rate: $900 + Room
Associate Architect Rate: $350 + Room
Spouse Rate: $420
$105/Night Room Rate through February 12th, 2020.
Group ID: 100FOLD
Group Password: WHITEFISH
Book until February 12th, 2020.
Randy Holmes
Keynote Speaker
Senior Principal and Director of Design, Glave & Holmes Architecture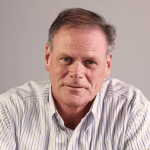 Glave and Holmes operates as an atelier; the leadership and staff seek to serve as mentors and role models in the office, within their studios, in the firm's in-house university (G&HAU) and in their communities. Collectively, they share a vision for stewarding Creation and advancing Beauty through the creation of great designs that elevate the human spirit.
John Hudson
Speaker
Founder and President of 100 Fold Studio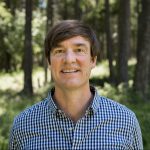 John has invested a decade in designing catalyst projects for developing communities and equipping young architects to serve well wherever God calls them.
Ken Elzinga
Devotional Leader
Professor of Economics at the University of Virginia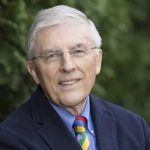 Ken and his wife, Terry, an architect, serve as 100 Fold Studio board members. Ken is recognized for "making no secret of his faith" while serving in critical public arenas.
"Our relationship with 100 Fold Studio continues to be one of those treasures that we appreciate in new ways each year. What began as our perceived opportunity to serve the mission of 100 Fold, now yields a return for LSW that far exceeds our expectations. We currently have four full-time staff that are products of 100 Fold Studio. Not only are they top quality candidates, they also come pre-wired to have a positive impact in our community!"