Winter Studio is a summit for Christian architects and design professionals held in beautiful Northwest Montana.
March 10-13, 2022 | Grouse Mountain Lodge – Whitefish, MT
Learn to incorporate faith-based, collaborative approaches into your practice to meet the needs of local and global communities. Be encouraged in your life and work through lectures, devotions, and group discussions.
Architects from around the nation will share perspectives on faith, design, service, leadership, and collaboration. Learn about the mission of 100 Fold Studio and partnership opportunities. Enjoy winter scenery and a weekend of fellowship. 
Your 2022 is full of commitments.
Why should you come to Winter Studio?
"Architecture is so much more when you are doing it together… We are about being a constellation more than any single luminary."
—James Andrews
FIND SPACE FOR CREATIVITY
It's good to get out of the office and disrupt routines in order to hear from God in a beautiful setting, explore new ideas, and cast vision for the year!
BE ENERGIZED BY LIKE-HEARTED INDIVIDUALS
Connect with a community that understands your passion for Jesus and design, share professional challenges and best practices, and be encouraged.
EXPLORE CURRENT ISSUES IN ARCHITECTURE
Participate in breakout sessions to discuss homelessness, sustainable design in developing communities, pro bono work and short-term mission trips, and inter-firm collaboration.
GROW IN YOUR FAITH 
Be inspired in your life and work to serve others and demonstrate the love of Jesus through architecture.
EARN AIA CEU'S 
Randy Holmes
Keynote Speaker
Senior Principal and Director of Design, Glave & Holmes Architecture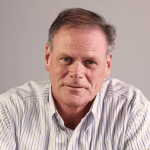 President and Senior Principal at Glavé & Holmes Architecture in Richmond, Virginia. For nearly 40 years, he has specialized in the design of new buildings and the renovation and adaptive reuse of historic buildings or projects in unique settings. Randy was recently inducted into the AIA College of Fellows. Outside of work, Randy enjoys spending time wiith his beautiful wife.
John Hudson
Speaker
Founder and President of 100 Fold Studio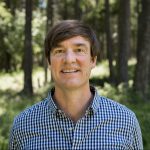 100 Fold Studio Founder and President, AIA, LEED B+C. John has 20+ years of architectural experience including the past decade using architecture to serve those least reached with the gospel through 100 Fold Studio. John loves living in Montana, but still has barbecue sauce imported regularly from Alabama. He enjoys snowboarding, biking, and making his wife and daughters laugh.
Esther Liu 
Speaker
Principal, LSW Architects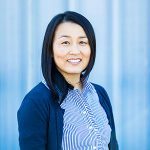 Architecture has always been Esther's passion. She decided to become an architect in the fourth grade and has never looked back. Esther practices in the growing Vancouver/Portland community. Her life revolves around her two active daughters. Esther also enjoys the outdoors with her husband, traveling, painting, guitar, piano and photography. Alternate career: National Geographic Photographer.
Ken Elzinga
Devotional Leader
Professor of Economics, University of Virginia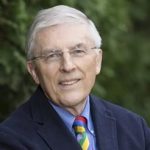 Professor of Economics, UVA. Ken has taught more students at UVA than any professor in its history. Chairperson of 100 Fold Studio Board, InterVarsity Board Member, Elder Emeritus at Trinity Presbyterian Church, Resides in Charlottesville, VA. Married to Terry Elzinga, Architect and 100 Fold Board Member. Ken enjoys spending time with his beautiful wife and their two  English bulldogs, Ollie and Polly. His  other interests include following Jesus Christ, water skiing, and collecting vintage cars.
Marty Solomon
Speaker
President, Impact Campus Ministries | Host of BeMa Discipleship Podcast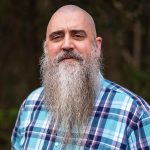 Marty has a bachelor's degree in Christian ministries from Boise Bible College, and he has been in pastoral roles through various ministries since 2001. He and his wife, Rebekah, have two children, Abigail and Ezekiel. Marty joined Impact Campus Ministries and his family moved to Moscow in 2010. Marty's passion is to provide students with an intensive discipleship program similar to what a student would encounter in the first century.
Tom Rhodes
Speaker
Principal, Bradfield, Richards, Rhodes & Associates Architects, Inc.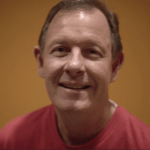 Having practiced architecture for over 35 years, Tom's main focus has been on affordable and transitional housing in the SouthEast. Tom's important passions include a pilot's license and the EAA (Experimental Aircraft Association), Trustee Emeritus at Canterbury Court, serving Special Needs kids at church, repeated mission trips to SE Asia, photography, great music, and surrounding myself with dear friends, for they are the true currency of life. 
"Our relationship with 100 Fold Studio continues to be one of those treasures that we appreciate in new ways each year. What began as our perceived opportunity to serve the mission of 100 Fold, now yields a return for LSW that far exceeds our expectations. We currently have four full-time staff that are products of 100 Fold Studio. Not only are they top quality candidates, they also come pre-wired to have a positive impact in our community!"